Boston Web Design Experts
If you're looking for a top-quality website design and development agency in Boston, look no further than MBDEV Boston. We are a team of experienced and talented web designers and developers who are passionate about creating beautiful and effective websites.
What sets us apart from other website design and development agencies in Boston is our commitment to quality and customer service. We work closely with our clients to understand their needs and goals, and then we create a custom website that meets those needs. We also offer ongoing support and maintenance to ensure that your website stays up-to-date and is always running smoothly.
In addition, we offer a wide range of web design and development services, including eCommerce development, responsive web design, and WordPress development. We also have a team of experts who can help you with search engine optimization (SEO) and online marketing.
If you're looking for a website design and development agency in Boston that you can trust to create a beautiful and effective website for your business, look no further than MBDEV Boston!
You're Never Just another "Client"
We have found that clients are able to tell us all we need to know about their business over the years. They understand why their customers choose them and what makes them successful. They just need some help in putting it all together on the web and through branding.
Our clients don't need to be web design experts or local SEO & search engine optimization gurus. That is why they came to us for help. We help our clients see how they can make their strengths into something even greater, that will help them grow and expand their reach through professionally designed websites and online branding.
We Do What We Do Because We Love to Do It
if you love what you do too, we'll be a perfect match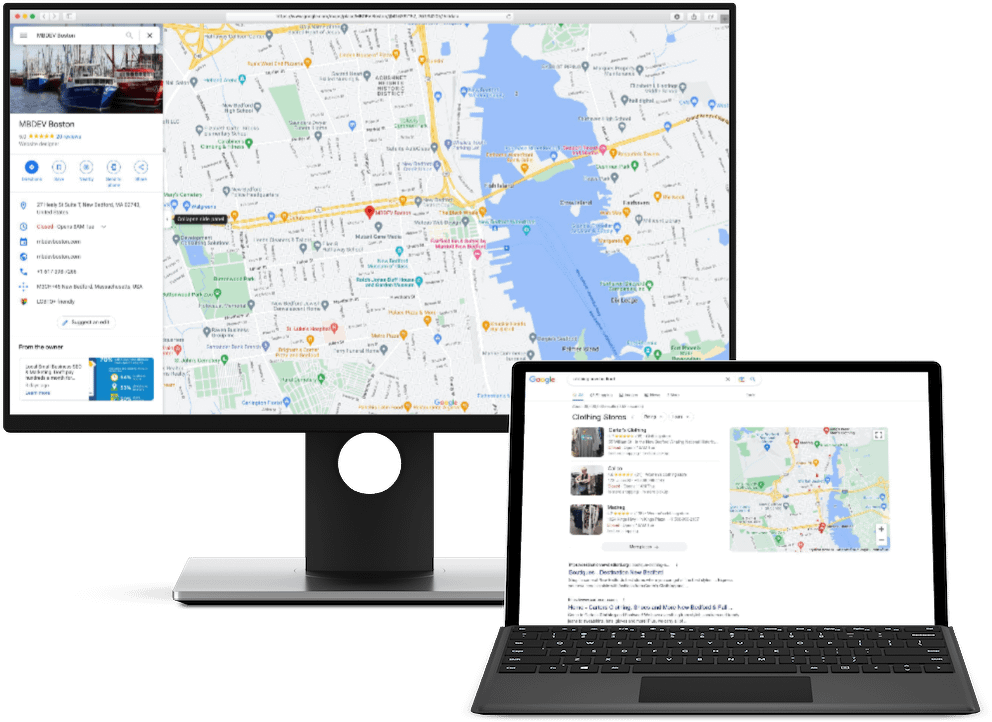 Because we have been there. To get everyone to work towards the same goal. And because we are living it every day we know what it takes. Not only do we have the technical knowledge and Web Design skills but we also know how to tell stories about brands, products, and services. MBDEV Boston prides itself on knowing where all the pieces of your brands puzzle fit.
If you have the right story, social placement, and look you can say something that no one else can not even your competition. Your team has found their voice. This is when you know you're on the right path and we will help lead the way.
Website Design & SEO services for new bedford, boston, cape cod, fall river, providence and beyond