Let's see how we can start the process of improving WordPress SEO
As a business owner, you want to make sure your website is optimized for search engine ranking. After all, you want potential customers to be able to find you easily online. Luckily, there are a few easy things you can do to make sure your Wordpress SEO is legit and ready and then move on to the real work.
Easy to-dos:  Choose a good theme. A theme that is well–coded and has good organization will help search engines understand your site better. You'll also want to use a plugin like Smartcrawl to help with your on–page optimization.  Third, take advantage of social media. Social media can be a great way to promote your website and attract new visitors. Be sure to post links to your articles on social media sites like Twitter and Facebook. By following these simple steps, you can help ensure your Wordpress website is optimized for SEO and easy to find online.
In this article, we'll share seven of them with you.
1. Choose the Right Keywords
The first step to optimizing your WordPress site for SEO is to choose the right keywords. These are the terms and phrases that people use when they're searching for the products or services that you offer.
To choose the right keywords can be tricky and you'll need to do some research but it's easy to get a hang of and if you're serious, you'll be fine. Start by brainstorming a list of potential keywords, example 'Boston Ice Cream, cat grooming' and then use a tool like Google's Keyword Planner to get more ideas and to see how many people are actually searching for each term.
Once you've settled on a list of keywords, you'll need to use them throughout your site. Include them in your site's title and Meta tags, as well as in the content of your pages and posts.
2. Optimize Your Site's Title and Meta Tags
Your site's title and Meta tags are important elements of your site's code. They tell search engines what your site is about, and they also appear in SERPs.
To optimize your site's title and Meta tags, make sure to include your keywords. But don't stuff your tags with keywords; instead, use them sparingly and focus on creating tags that are both informative and appealing to readers.
3. Improve Your Site's Content
Your site's content is another important element of your WordPress SEO strategy. Search engines love high-quality content, so you should focus on creating helpful, informative, and keyword-rich articles, blog posts, and web pages.
Be sure to create content that is keyword–rich and informative. Make sure to include the keywords you want to rank for in your titles and throughout your articles. But again, don't over-stuff your main keywords; use them naturally as you write. Checkout our post on AI Content Creators to help you come up with some great & unique articles. In addition to keyword–rich content, also make sure your articles are well–written and offer value to your readers. The faster people get bored with the content the faster you lose the chance to convert readers into customers. To further improve your site's content, make sure to use proper spelling and grammar, and be sure to also use optimized images and to properly make use of image 'Alt' tags to break up your text and add visual interest. 🙂
On a side note we get asked about videos in content. While they offer no WordPress SEO specific purpose at this point they can help your content per visitor appeal BUT be sure that they are either hosted elsewhere IE Youtube or make sure they are of a small file size or it will affect you overall page speed and hurt your rankings.
If you can create content that is both informative and keyword–rich, you'll be well on your way to improving your WordPress website's SEO. And that means more people will be able to find your site, which can only lead to good things.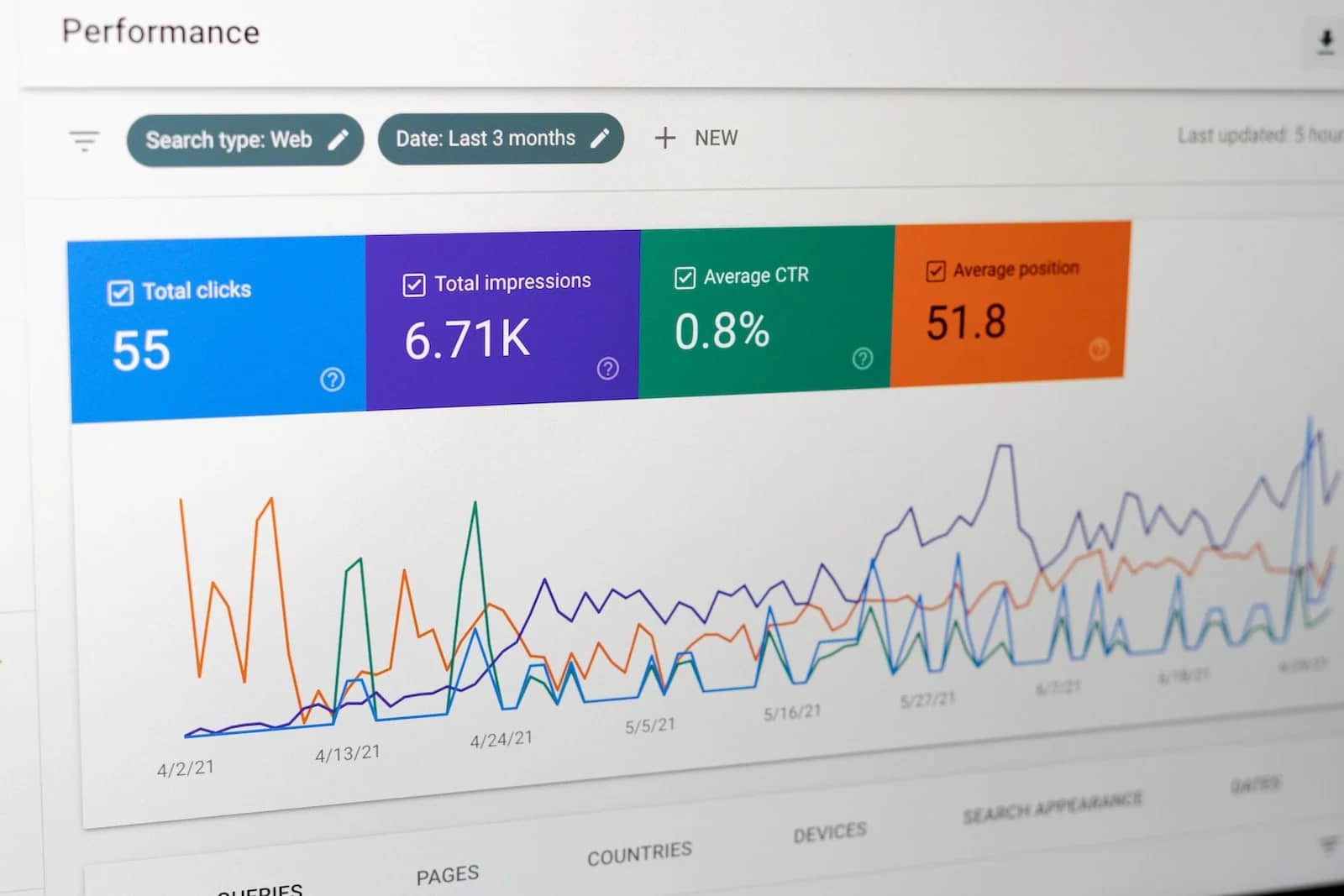 4. Use Google Search Console
Google Search Console is a free tool that helps you monitor and improve your WordPress SEO. It provides you with data about your site's traffic and performance, and it also allows you to submit your site to Google for indexing. This is a must have for any website period, WordPress or not. For a WordPress install we also recommend using Site Kit by Google to sync all of your Console, Analytics and Keyword in on easy to use plugin.
5. Set Up Google Analytics
Google Analytics is a free tool that allows you to track your site's traffic and performance. It provides you with detailed reports about your site's visitors, including information about their location, the devices they use, the pages they visit, and how they found your site. It will seem tricky to learn at first but if you're dedicated to improving your WordPress SEO you need to learn it. It is essential.
6. Link to Other Websites
Linking to other websites can help improve your WordPress SEO. When you link to high-quality websites, search engines view your site as more authoritative. Additionally, links from other websites can help drive traffic to your site. This can be accomplished by back-linking programs or just simply reaching out to others who share the same interests in their blogs. It's a win / win to share links.
7. Use Social Media
Social media can be a valuable tool for promoting your website. When you share your site's content on social media, you can reach a larger audience and generate more traffic. Additionally, social signals can help improve your WordPress SEO. Be sure to take advantage of social media. Social media can be a great way to promote your website and attract new visitors. Always post links to your articles on social media sites like Twitter, Instagram and Facebook.
If you're looking for someone to handle this for you, which is sometimes the best idea, MBDEV recommends a Social Marketing Agency on the smaller scale who has a better understanding of dedication to their clients. We personally send our clients to: Purple Ivy Digital Marketing
8.
What
Word
press
plugins
can
be
used
for
WordPress
SEO
?
There are a variety of WordPress plugins that can be used to help with SEO including Yoast SEO, All in One SEO Pack and others. Each of these plugins offer different features and options that can be used to optimize a WordPress website for Google search but some of very time consuming, more options than needed and cost to much if you really want to benefit from them. MBDEV Boston personally recommends Smartcrawl by WPMU. Fast to learn and takes a lot of the guesswork out. Try it today, it's free!
Conclusion
By following these seven tips, you can optimize your WordPress site for SEO and improve your chances of ranking high in SERPs. As always we hope this article has helped in some way and if you have questions or would like to discuss options with a leading Boston SEO Agency please connect with MBDEV today!
Checkout our friends @ Sitechecker to use their awesome Online Website Crawler which will scan your site for FREE. We use it all the time for potential clients!